WHY CHOOSE AMR MAZDA?
Let AMR Mazda take away the hassle and stress when it comes to selling your vehicle. Selling your car is safe and convenient, once you accept our offer payment is fast and secure. Plus you're not obligated to buy from us if you choose to sell with us.
We pride ourselves as one of Sydney's most trusted and oldest family-owned motor dealers.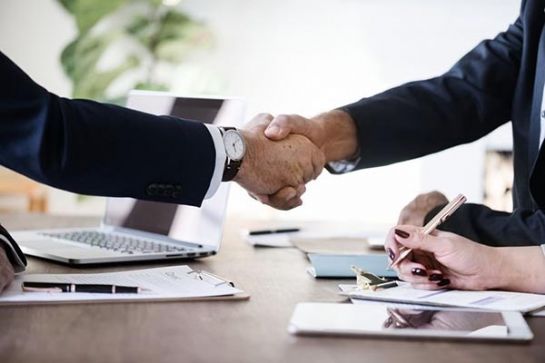 HOW IT WORKS
---
Present your vehicle
Bring in your vehicle or fill out our online form to organise an obligation free appraisal.
Receive an offer
We analyse against current market data to give you a fair and accurate offer which is valid for 7 days.
Sell us your car
Once you accept the offer and all the transaction formalities are completed, payments will be processed.
OUR ADVANTAGES
---
Keep your privacy
Avoid putting your own personal details online and having strangers come to your house.
We organise transport home
We can arrange complementary transport to within a 10km radius or pre-agreed destination.
Knowledge & experience
AMR Mazda has been buying and selling vehicle's all over Sydney since 1972.
No pushy salespeople
You're not obligated to buy from us if you choose to sell us your car.
Fast Service
After you send your valuation request, our Team will be in touch within hours.
Convenient appraisals
Bring in your car for an obligation-free appraisal at AMR Mazda.
Guaranteed payment
Once the vehicle is handed over we will process the payment safely and assured.
FREQUENTLY ASKED QUESTIONS
---
What will I need to bring?
You will need to bring along some things in order to complete the sale.
This includes:
Your vehicle's title or payout information. All titleholders should be present. If any person is not able to make it, please contact us.
Valid and current registration to confirm ownership.
Valid state-issued photo ID for all titleholders.
All keys and remotes. If the original keys/remotes are missing, your vehicle's offer may need to be adjusted.
If you do not have all of the required items listed above, please contact us as you still may be able to complete the sale. We are more than happy to guide you through the process and help gather anything that's missing.
How long does an appraisal take?
Vehicle appraisal take around 20 minutes to complete. We will test drive your vehicle to ensure it's in good running condition, followed by a thorough appraisal.
Am I obligated to buy a car if I sell with AMR Mazda?
No, you are not obligated to buy from us if you choose to sell to us.
How long is my offer valid for?
Your offer is valid for 7 days from the date of issue.
Once the offer is accepted, how long will payment take?
As soon as you accept our offer, we will process the funds immediately. Funds must be deposited into the bank account of the owner of the vehicle. Payment availability depends on the recipients financial institution and not AMR Mazda